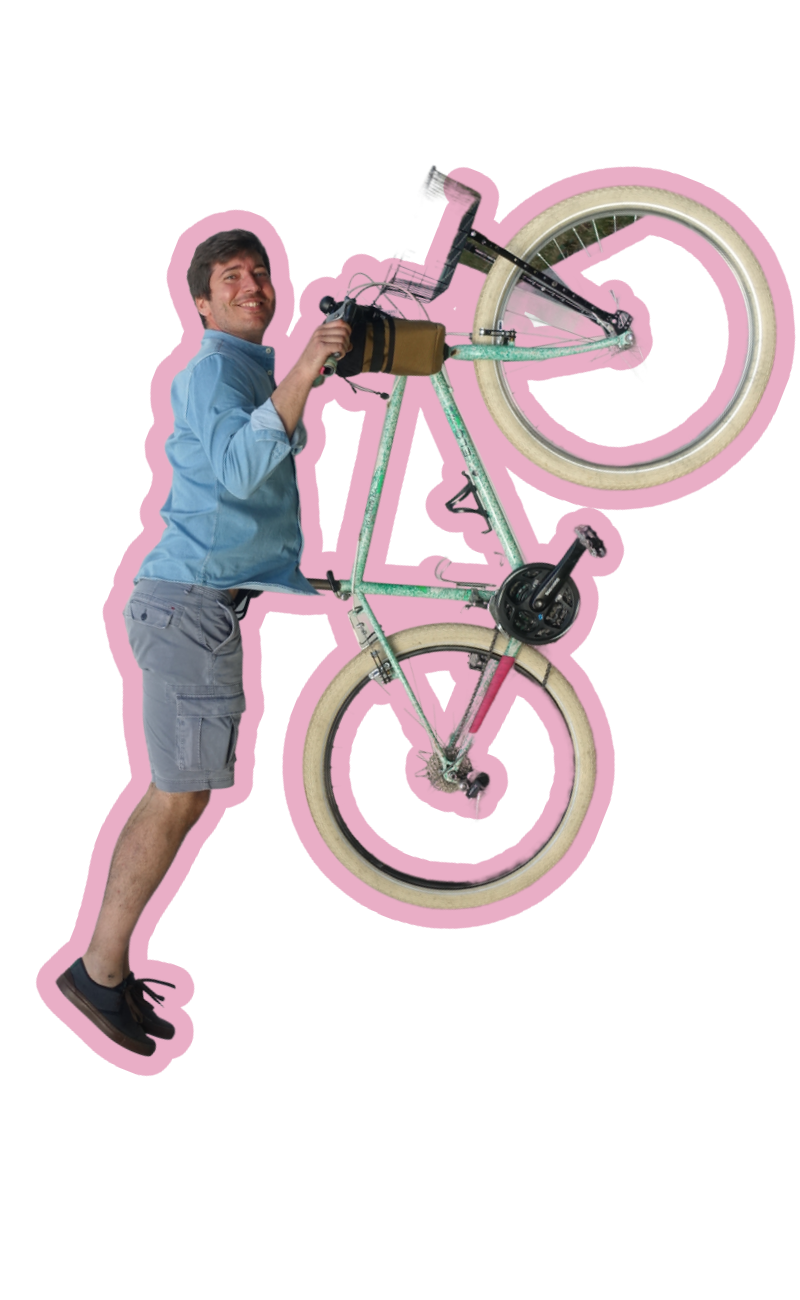 In 2016, without any particular physical preparation, I recovered the old mountain bike that I had been given at the age of 9 and crossed the Apennines for 2 weeks.
That experience changed my idea of ​​travel forever, fully benefiting from every single km, meeting, or experience so much so that it became my main means of transport in the city.
Over time I have deepened my knowledge of mechanics by carrying out many technical modifications and evaluating various customizations both for the city and for travel.
I so wanted a place that contained the products that helped me make cycling even more enjoyable that I created it.
I believe that the bike is not a vehicle for the exclusive use of extreme athletes, or Olympians, but is above all a way to be happy, and happiness belongs to everyone.
MISSION
I like to think of the bicycle as an extension of one's personality, made up of experiences and memories.
I would like to help anyone who has an old bike to make it unique, to make it evolve according to their needs, ready to accompany them on their adventures.
Sustainability

We support ecological mobility, giving a second life to the vehicle you love.

Customization

The bike is an extension of your personality . We dedicate time and passion to researching products that can make it stand out.